Offers & Deals
What's better than escaping to one of our award winning rooms? Escaping paying full price, that's what! Check out all the deals we've currently got running below.
GET READY FOR THE HOLIDAYS, BUY A GIFT VOUCHER NOW
Gift vouchers for different amounts, get started on your holiday shopping now, with an online gift voucher sent straight to your inbox!
Offer from 17 September 2023 - 31 December 2023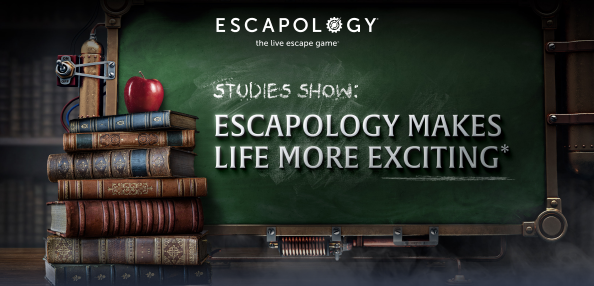 30% Off for Groups of 4 or More - Monday to Thursday
Whether it's a spontaneous outing with friends, a family reunion, a unique date, or a team-bonding session at work, discover a world of challenge and excitement at Escapology. Experience laughter, aha moments, and maybe even a little friendly competition.
Ready to treat yourself to the best kind of day out?

Click below to book your adventure—or reach out to your local Escapology
to inquire about group field trips. If you book a game Monday through Thursday, we'll even throw in this special deal:

30% OFF

your booking for groups of 4+ through the rest of the month.
Offer from 22 September 2023 - 30 September 2023
Code:
WKDY30