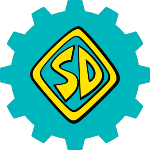 Scooby-Doo and The Spooky Castle Adventure
Can you SAVE YOUR TOWN FROM DISASTER?
A private escape room experience
Discovering a secret Dungeon and Monster Lab in the Castle, you realize this is where the evil is being created and set about solving the crime. You come to the conclusion that the person responsible almost certainly works in the Castle - but who could it be as there are several suspects?